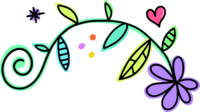 BLOOM
As women, our lives change and deepen with each phase. We have the potential and opportunity to impact the lives of others ~ family, spouses, children, friends, and co-workers.
My blog highlights thoughts regarding life experiences, marriage, and parenting (motherhood), quotes, analogies, and biblical insight to hopefully convey a valuable message.
Stephanie Seay


The Mission Statements are
1) Spiritual. Urge moms to saturate their own life with the Word of God and prayer, putting the whole armor of God.
( Ephesians 6:11)
2) Opportunity. Impress upon the hearts of mothers to parent with a kingdom purpose, embracing every chance to teach their children God's Word from the beginning of the day to its end.
(Deuteronomy 6:7-9)
3) Navigate. Advocate the importance and sweetness of community in the journey.
(Proverbs 27:9)